Dating back to the 15th Century, Terrazzo has a glorious history going back to Venice and it's also known as Venetian terrazzo. In todays modern world, Terrazzo is one of the most contemporary and innovative composition.
Lixio® Terrazzo flooring by Ideal Work gives your surface a sophisticated and opulent look that delivers high on quality.
Lixio® system uses varied size of aggregates (3-20mm) and a different installation technique, which conceptualises and transforms the modern day living spaces into a masterpiece.
Lixio® is the thicker version of Lixio micro terrazzo system that reproduces the iconic, classic terrazzo floor for heavy duty usage like drive-ways, patio, convention centres, etc
The ultimate hard wearing flooring material, polished concrete is the ideal option that can be used anywhere from retail to commercial, warehouse to an office, and even residential usage.
With a thickness of 50-80mm and a wide range of color possibilities, the versatility of polished concrete along with its high performance and sustainability make it the ideal flooring material.
Exuding a high gloss finish, polished concrete offers a competitive edge to other materials due to its durability and aesthetic appeal. It's cost effectiveness and low maintenance makes it an enviable flooring option.
Microtopping® came into existence as an alternative to joints because it allows to implement continuous interior and exterior surfaces without any joints.
In only 3MM of thickness, with Microtopping® it is possible to renew existing surfaces on different substrates (concrete, self-leveling, ceramics, wood and more).
Endless combinations of colours and effects make Microtopping® customizable to suit any color scheme and enhance any interiors. It is also possible to create effects such as polished, silky, cloudy and acid stain as well.
Facts , Figures & Milestones
0
Million +
Square Meter Covered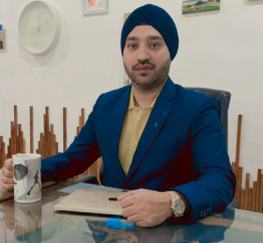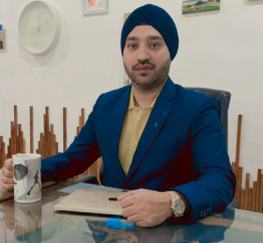 Mr. Parmeet Bhalla has studied Interior Design from Delhi and has also got his degree in concrete mix design from Melbourne, Australia. With his sheer passion for work, he joined the family business at the young age of 21 years.
---
CONVOW® was conceptualised to provide high end decorative concrete floors, light weight concrete furniture for residential, retail and institutional projects.Founded by Mr Parmeet Bhalla, the man behind the decade old highly successful concrete flooring company, BGSB Concrete Solutions Pvt Ltd.
After catering to the biggest e-commerce giants by casting high performance concrete floors since 2009, he then ventured into the decorative concrete flooring in the BGSB hierarchy.
Under the vision of the exemplary innovator Mr Bhalla, CONVOW® brings to you lifestyle merchandise, terrazzo floorings & vertical finishes that add a touch of elegance and opulence to your space.